Mini Cranberry and Orange Liquor Jewel Topped Fruitcake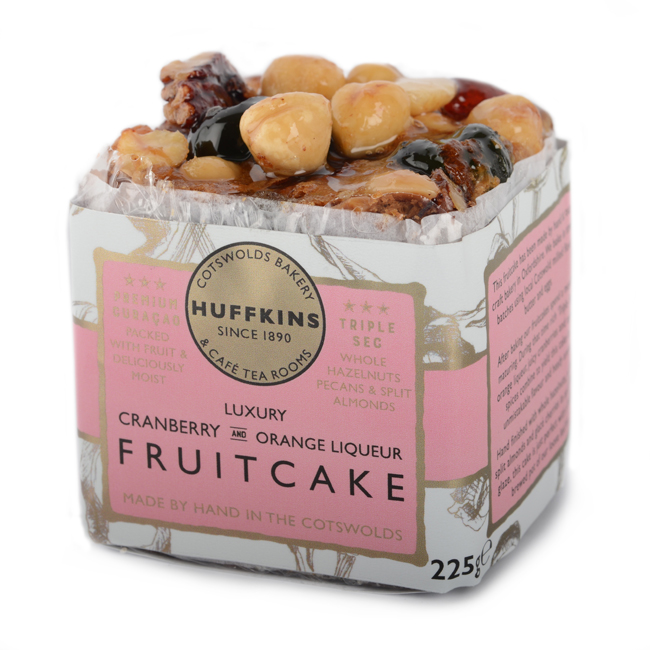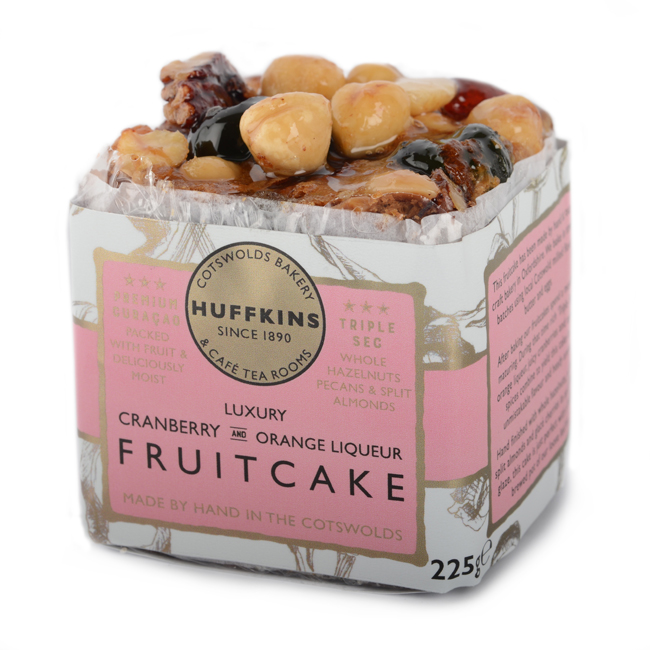 Mini Cranberry and Orange Liquor Jewel Topped Fruitcake
The original Huffkins heritage fruitcake recipe. This cake is made to a time-honoured recipe that established our bakery as a supplier to the finest food retailers around the world. Sweet cranberries, exotic spices and warming orange liquor marry beautifully in a rich and sophisticated fruitcake finished off with a decadent topping of glace cherries , whole hazlenuts, pecans and split almonds .
Handmade in the Cotswolds and matured for 30 days before release.
Packaging: Wrapped with a beautiful presentation label showing gold foil detailing & Huffkins hand-drawn Darjeeling tea leaf pattern. Sealed with a crystal clear polyolefin airtight wrapper.
225g